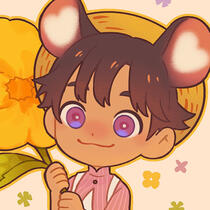 ✿OHPRCR
illustration & multimedia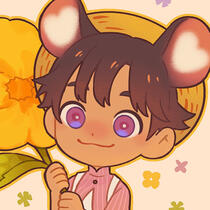 ✿OHPRCR
✿ABOUT
• What does ohprcr stand for?
It's an abbreviation of my old username ohprocrastinator!

• How do you pronounce it?
I honestly don't know HAHA but it's mostly oh-p-r-c-r!

• Are you self taught?
Mostly yes, I've been drawing since I was a child and I took art & design major in college.
---
✿REPOSTING & USAGE
Here are a small guide about permission to use my art. I would really appreciate it if you could reblog or retweet my original post instead of reposting them on your account.
| ✔ Okay | ✖ Not Okay |
| --- | --- |
| Using my fanart for personal social media icon/header with credit | Reposting my fanart and original art on other platform under your account |
| Using my fanart for device wallpaper | Using my fanart and original art for video edits (TikTok, reels) and Wattpad cover |
| Printing my fanart for personal use in small quantity (wall deco, journaling, etc) | Using my original art in any form without permission |
---
✿STORE & COMMISSION
• Do you have an online store?
I have my art prints up on INPRNT and digital zines up on Payhip!

• Are you open for commission?
My personal commissions are currently closed, but thank you so much for taking interest! For commercial projects, feel free to contact me for discussions.
---
✿ART TOOLS
• What drawing tablet do you use?
I use small One by Wacom tablet (CTL-472) and iPad Pro 11" 2020.

• What program do you use to do digital art?
I mainly use Photoshop CC, Procreate, and a bit of Clip Studio Paint.

• What program do you use to make animation?
Mostly Procreate for frame-by-frame animations (but other programs usually have this function as well) and After Effects for the motion and compositing!

• Do you mind sharing some of your brushes?
I mainly use Darek Zabrocki and Helen Chen's brushes for Photoshop and Diana Marmol, Georg, Jingsketch, and MaxPacks brushes for Procreate! I also import most of my Photoshop brushes to Procreate.

• Do you have any tips for digital art?
I have some archive of my process here and a few speedpaints on my IGTV, hope this helps!

• What tool do you use to color traditional art?
Koi Watercolor Sketch Field Box (24 color)
Holbein watercolor (pastel colors)

• What kind of brush pen do you use?
I mostly use any black brush pen with sturdy tip, my favs include Pentel brush and sign pen, Kuretake, Tombow Fudenosuke, and Uni Pin brush pen!

• What kind of sketchbook do you use?
I mostly use unbranded sketchbook I can find at local bookstore
---